Lately I've been obsessing over makeup. I've always loved makeup. When I was little one of my aunt's got me a makeup book and I looked through that thing ALL the time. Now I see my sweet little cousins always wanting to try on some lip gloss or put on a little bit of blush…the more they can get their hands on the better- and although I don't think little girls need to wear makeup- it's something that is just bred into every little girl that they like to play and get dressed up! 😉
If you haven't heard of the Urban Decay Naked palette then I have to ask…have you been living under a rock?!?! Haha Okay maybe that's extreme…but seriously, this palette is so popular it was sold out for a really long time and they've just come out with a Naked Palette 2! For the average girl if you're gonna invest any money into some good eyeshadow's that aren't crazy colors like bright blue and green and yellow…this is for you! It is FULL of  the perfect mix of beautiful shimmer and matte neutral eyeshadows that ANY girl will look great in. The only problem? The price tag on this beauty is kind of outrageous! At $50 you can be on your way to beautiful natural and fun looking makeup! BUT…if that price is a little too steep for your budget…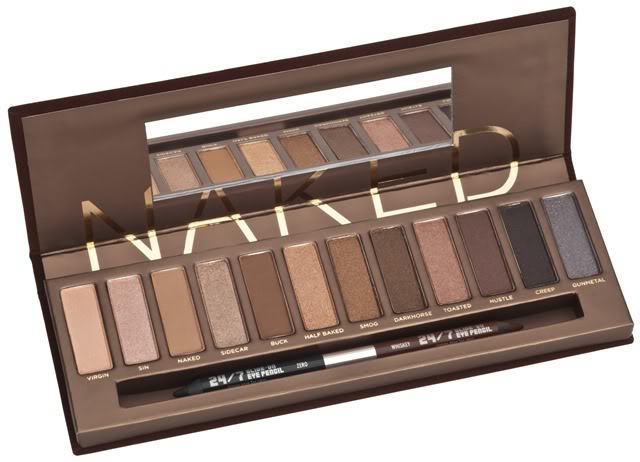 Check out the NYX 10 color eyeshadow palette in Champagne and Caviar! You get some similar neutral shades at a fraction of the cost!! Yep all 10 of these beautiful eyeshadows can be your's for only $10.99!! AH! I love a good bargain!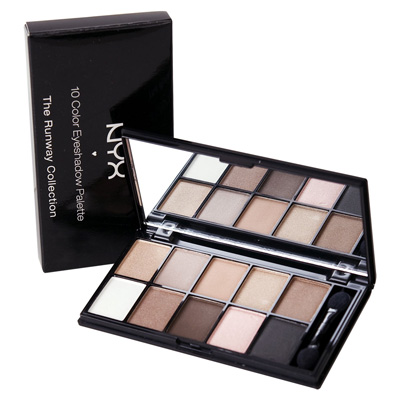 If you're shopping in Lubbock you can pick up either of these palettes at Ulta or online here and here!
🙂
Happy neutral eyeshadows!