Glitter is obviously a huge trend for fall, why not use it to accentuate your gorgeous gams for your next date night or boudoir shoot. I would recommend pairing them with a sheer tunic, black lingerie, or just your favorite pair of jeans 😉 They would certainly spice up anything you put with them!
– These Kate Spade "Charm" Shoes are darling, but they are also $325.00!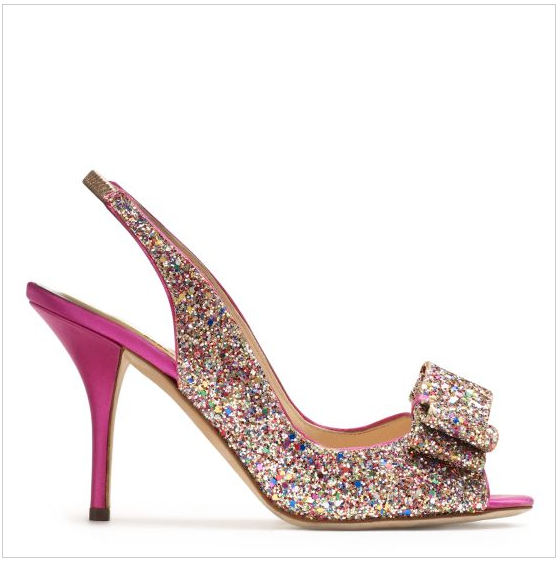 – Here is a GREAT alternative to achieve the super-glam look but for a fraction of the price! (They also come in 2 colors: black or gold) The "Vaneza" platform pump by Steve Madden is only $59.95! AND if you get on the DSW mailing list you get coupons delivered to your mailbox- so really there's no excuse not to go buy these shoes today!