I will be the first to admit I probably went years without painting my nails. It wasn't until this past year that I fell in love with getting a regular manicure/pedicure. There is just something about having freshly painted nails that makes you feel beautiful and put together! I do; however, have a love/hate relationship with the fact that the color only lasts about a week, but at the same time I love being able to change up my everyday look with something so simple as a different nail color! 
 Essie has a lovely winter collection of colors, my personal fave being the "bobbing for baubles".  Dark blue nails have been a big trend for the fall, and I just so happened to have the perfect blue sparkle dress to match! But really, you can't go wrong with any of these colors! I love them all!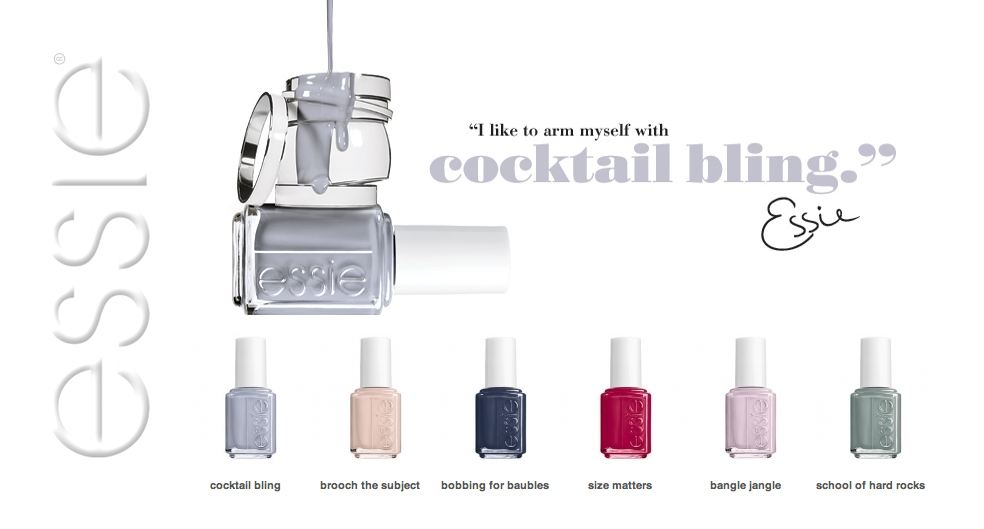 We also found some great inspiration for glam looks from other beauty blogs, all of which would compliment your holiday party or special Christmas date-look.
The No Polish Nail Polish:
This is a great option if you don't have time to go in for a manicure and feel like experimenting a bit! You can either go with the
Sally Hansen Salon Effects
and one of my favorite beauty bloggers,
Kandee Johnson
has a great tutorial for how to apply these, or if you can't find a pattern you like there, you might try the
Sephora by OPI Chic Prints!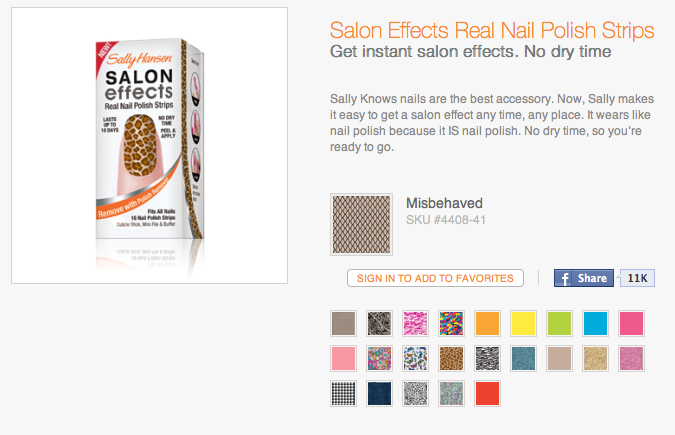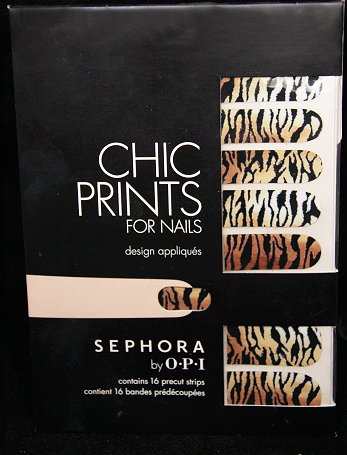 The Hombre Nail polish:
That's right, the crazy gradient hair trend has made its way onto your nails in an hombre nail! Wish just a few simple steps you can have your very own Hombre nails! Plus, there are a few more fun nail art designs
HERE
!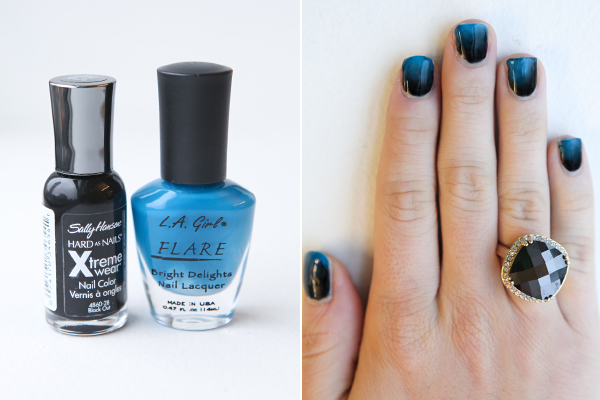 Modern Dandelion Nail Art:
If the crazy prints, or hombre nails are a little too "out there" for you, but you want to add a little zing to your ordinary single color nails- add a little art yourself! This
dandelion art
looks so fun! Reminds me of Fireworks- might be perfect for New Year's Eve!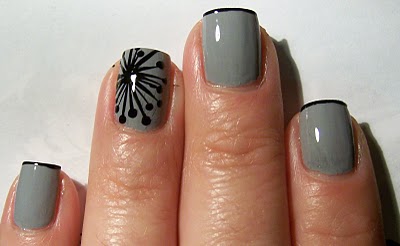 And last but not least, you can't go wrong with GLITTER nails this year!!
I'm loving these fun bright colors from the OPI Muppets collection for the Holidays!!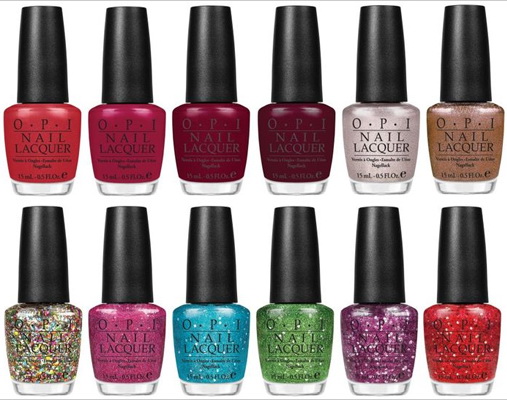 Hope this post helped inspire you to spend a little time on yourself this weekend! You deserve it!
XOXO, Casey